Wounds Heal Faster When You Control Blood Sugar: Try These Tasty Diabetes-Friendly Brownies
High blood sugar levels are harmful. For people living with diabetes, high blood sugar is especially dangerous and damaging to nerves and blood vessels, which can limit the body's ability to heal.
The first signs of high blood sugar include a headache, sleepiness or difficulty concentrating. For most people, these symptoms go away as our bodies naturally regulate the amount of sugar in our blood. For people living with diabetes, their body isn't able to regulate blood sugars, so medications may need to be added to help control the amount of sugar in the blood. In both cases, wound healing stops while blood sugar levels are at 200 or higher. This is because high blood sugar reduces the amount of oxygen and nutrients in our blood and prevents your immune system from functioning properly, reducing our ability to heal wounds.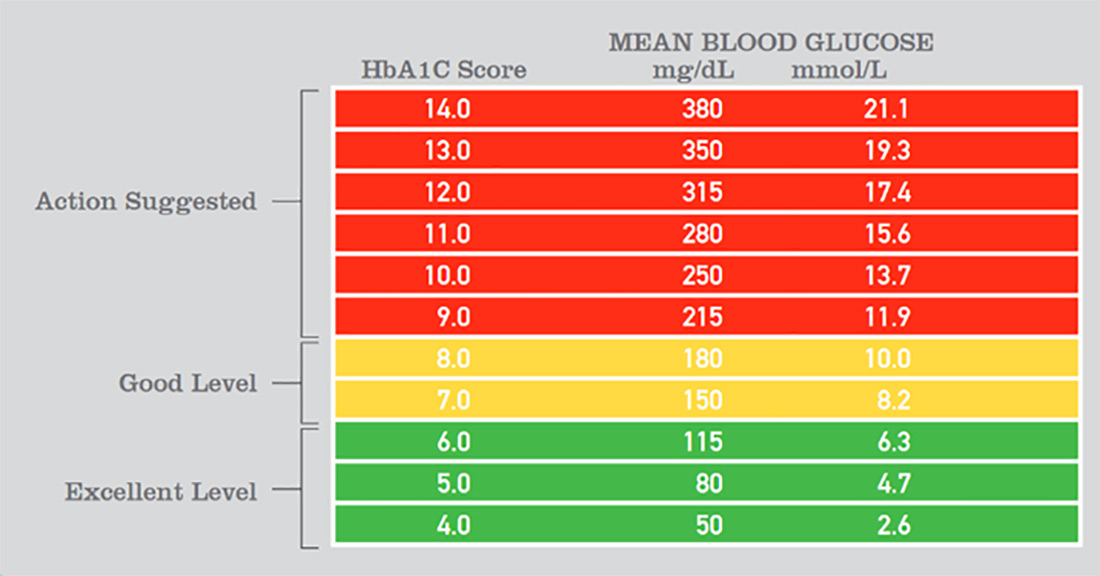 Your A1C score is a measure of your average blood glucose level. Most people living with diabetes work to maintain a 7.0% A1C level because the risks of nerve and tissue damage and other complications increases as your A1C levels increase.
Healthy, Low-Sugar Foods Can Help You Heal
It's important to eat a well-balanced diet that is low in sugar to help your body heal. People living with a chronic wound need extra calories, protein and Vitamins A and C. Your doctor may have prescribed a special diet for you. If so, follow their recommendations to ensure you are getting the proper nutrition.
Low-Sugar Recipes Are Easy to Find
Many websites offer free low-sugar and sugar-free recipes. One of our favorites is DiabetesFoodHub.org, from the American Diabetes Association. That's where we found this diabetes-safe recipe for healthy and tasty brownies.
High-Fiber, Gluten-Free Brownies
Non-stick cooking spray
3/4 cup canned black beans (rinsed and drained)
1/4 cup olive oil
2 tbsp water
1 egg
2 egg whites
1/4 cup cocoa powder
1/4 cup plus 1 tbsp Splenda Sugar Blend
1 tsp instant coffee
1 tsp vanilla extract
1/3 cup gluten-free all-purpose baking mix
1/4 cup mini chocolate-chips (gluten-free)
Directions:
Preheat the oven to 350 degrees F. Spray a 9 by 9-inch square baking pan with non-stick cooking spray.
In a blender, puree the beans with oil and water. Add the eggs, cocoa, Splenda Sugar Blend, coffee, and vanilla and blend well.
Add the baking mix to blender and pulse until just incorporated. Stir in mini chocolate chips. Pour into the prepared pan.
Bake for 18-20 minutes.
Let cool at least 15 minutes before cutting and removing from the pan. Cut into 12 equal-sized brownies and store them in an air-tight container.
Nutrition Facts
Servings: 12
Serving Size: 1 brownie
Amount per Serving
Calories: 110
Total Fat: 6g
Saturated Fat: 1.5g
Cholesterol: 15mg
Sodium: 75mg
Total Carbohydrate: 12g
Dietary Fiber: 2g
Total Sugars: 5g
Protein: 3g
Choices/exchanges are equal to one carbohydrate and one fat.
Try these Diabetes-Safe Natural Sugar Swaps in Your Favorite Recipes
Monk Fruit Extract contains no calories and does not affect blood sugar levels.
Stevia is made from plants, is low in calories and maintains its flavor during heating and baking.
Erythritol is a sugar alcohol that has very few calories and has no impact on your blood sugar.
Fresh Fruit makes a great natural sweetener to baked goods. Try adding mashed bananas or unsweetened applesauce to your recipes.
You can find more information to help improve your overall health and well-being at our DiabetesWoundAwareness.com webpage.