Wound Care Matters ®
As part of our 2022 Healing Can't Wait program, we bring awareness to how much "Wound Care Matters®." Nearly 7 million Americans are living with a chronic or non-healing wound. The longer a chronic wound goes without proper treatment, the greater the risk of infection, hospitalization and possible amputation.
Unfortunately, during the pandemic that has been a signifi­cant increase in amputations observed due to the impact on patient treatment schedules – reinforcing, now possibly more than ever, how much "Wound Care Matters" to people living with chronic wounds.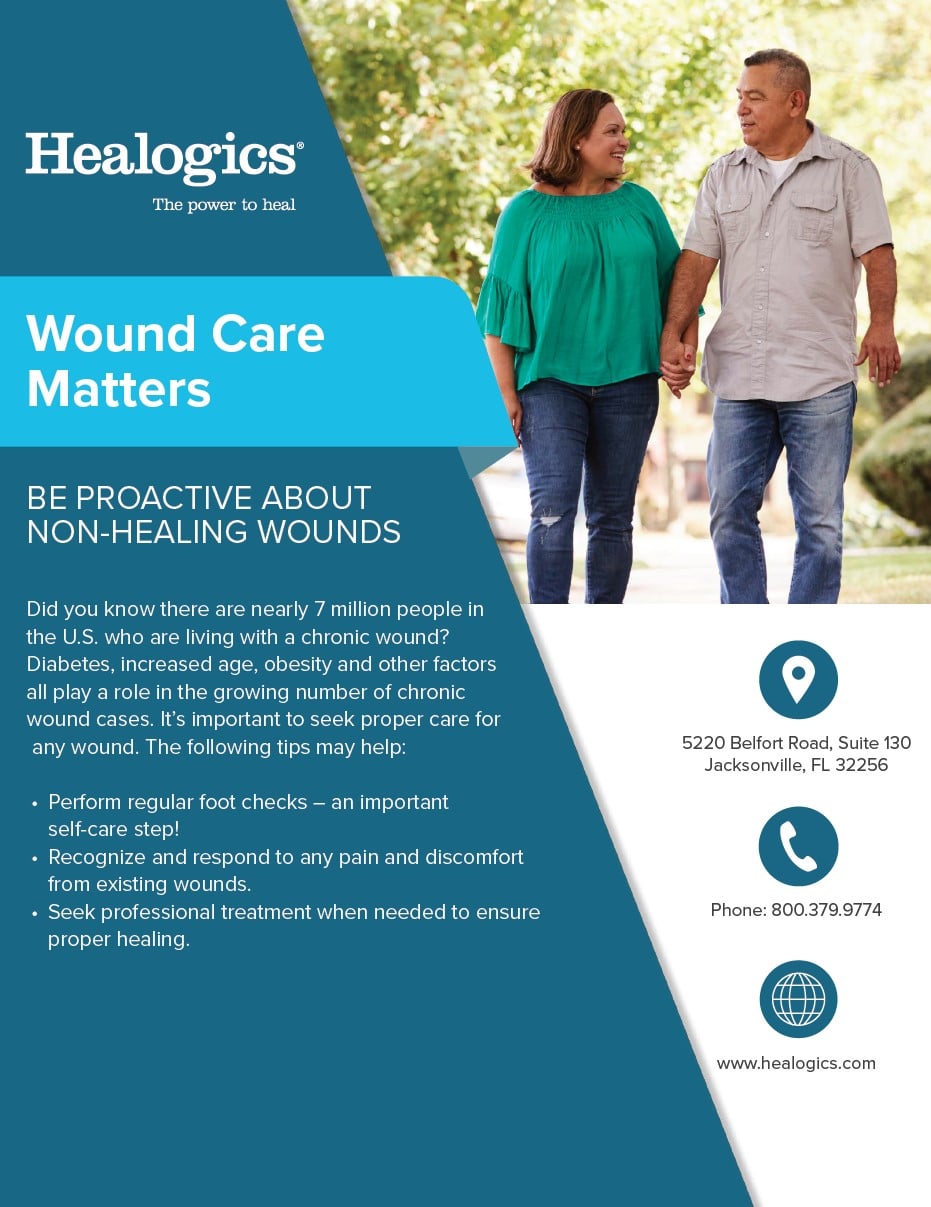 Did you know there are nearly 7 million people in the U.S. who are living with a chronic wound? Diabetes, increased age, obesity and other factors
all play a role in the growing number of chronic wound cases. It's important to seek proper care for any wound. The following tips may help:
Perform regular foot checks – an important self-care step!
Recognize and respond to any pain and discomfort from existing wounds.
Seek professional treatment when needed to ensure
proper healing.
Healogics Wound Care Centers® offer world-class wound care, including specialized treatment plans that can put you on the path to faster healing. Check your hands and feet daily, and report any problem areas to your treatment team.
Request an appointment
Healogics is the expert in wound healing. Over the past 20 years, we have treated over 300,000 patients each year and healed over 4 million wounds. Wound care is what our specialists do all day, every day. We are ready to see you at one of our 600+ Wound Care Centers® across the country.