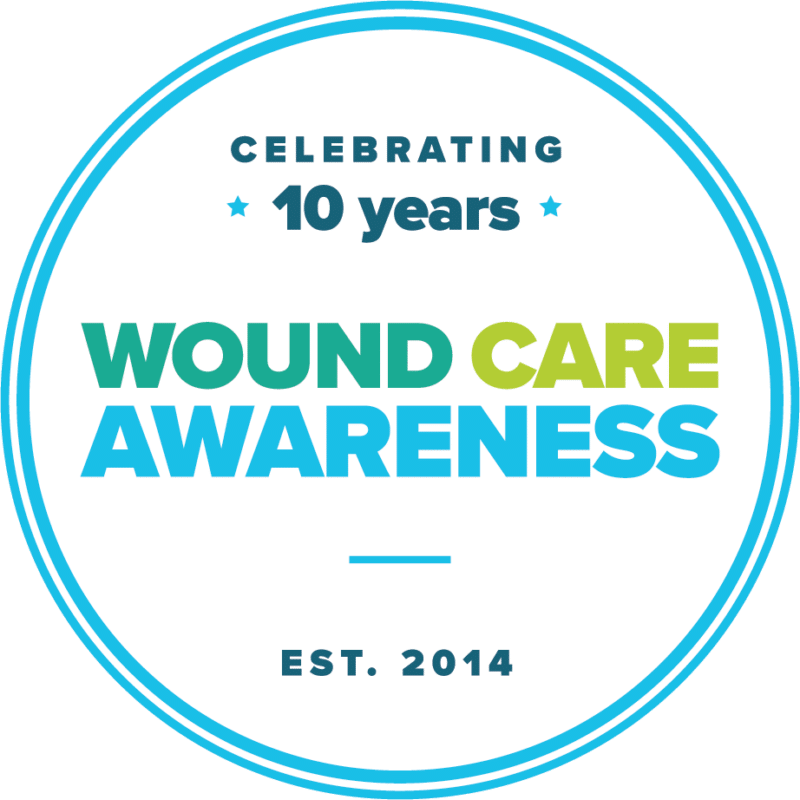 Education, Prevention and Care for
Non-Healing Wounds.
About Wound Care Awareness
This annual campaign began in 2014 when we recognized that nearly 7 million Americans have a non-healing wound. Lack of awareness leads to fewer screenings, limited interventions and wounds that can progress to severe complications or even amputation.
Common Types of Chronic Wounds
Typically occurs on the feet, heel, or toes
Often, there is little to the ulcer itself
Skin on the legs and feet may be dry
and flaky
Arterial or Ischemic Ulcer
Leg pain may worsen when the leg
is elevated
Shiny or tight, hairless skin
Skin that is cool or cold to the touch
Minimum drainage from the wound
A round wound with even edges or
the look of being punched out
Leg pain or achiness
Swelling in the leg, especially at the end of the day
Discolored skin in the area above the ankle
Moderate to heavy drainage from the wound
Most commonly found over a bony prominence
Ulcers begin as pressure injuries with non-blanchable redness
If untreated, subcutaneous fat becomes visible
Continued tissue loss leads to exposed muscle, tendon or bone
Resources for People with Non-Healing Wounds
Your ability to heal can be affected by diabetes, heart disease, cancer or other immune-compromising health conditions.
Learn more about who is at risk and how to prevent wounds with our educational resources.
Diabetic Foot Ulcers (DFUs)
Understand the risks of diabetic foot ulcers,
learn steps to prevent them and options for treatment.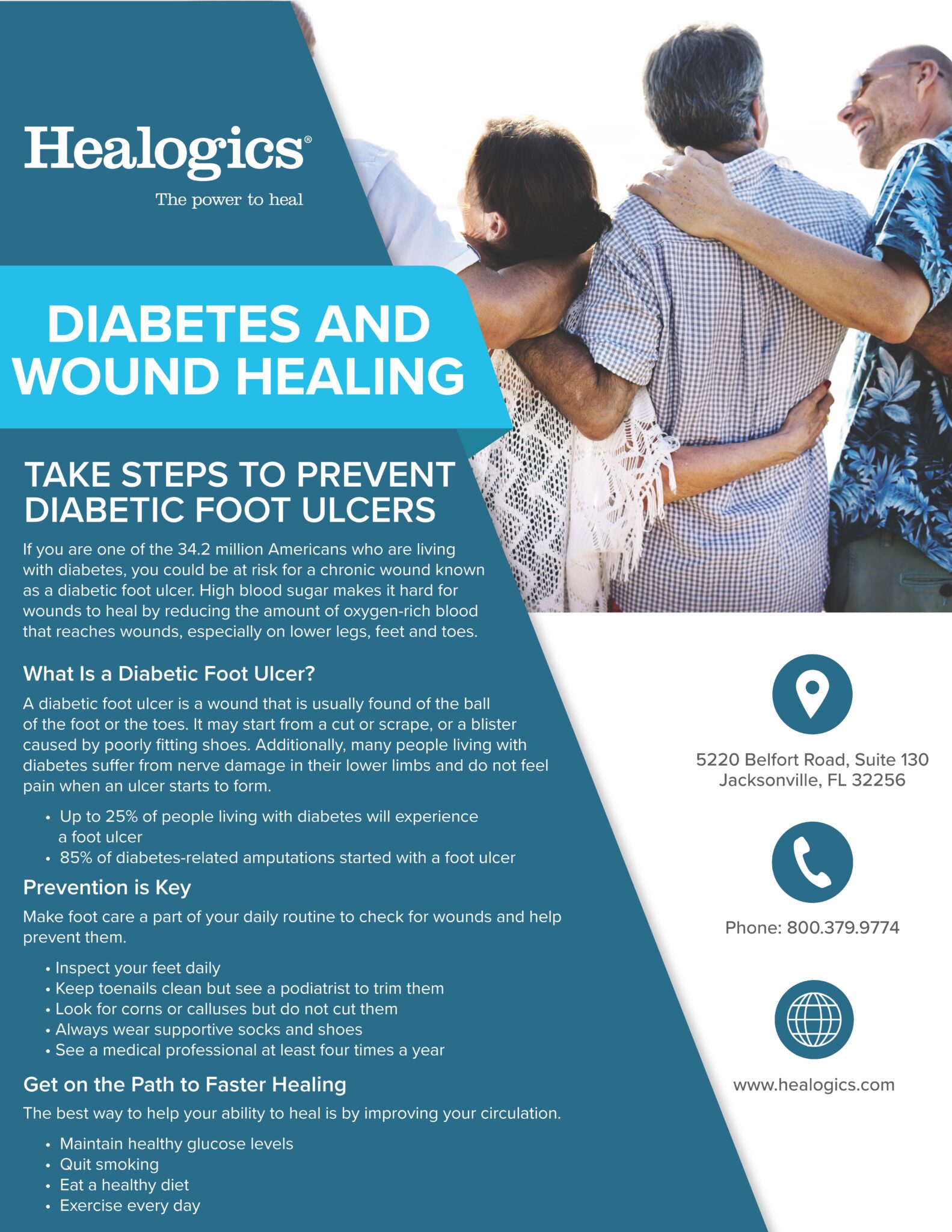 Arterial and Venous Ulcers
Understand the risks of arterial and venous ulcers,
learn steps to prevent them and options for treatment.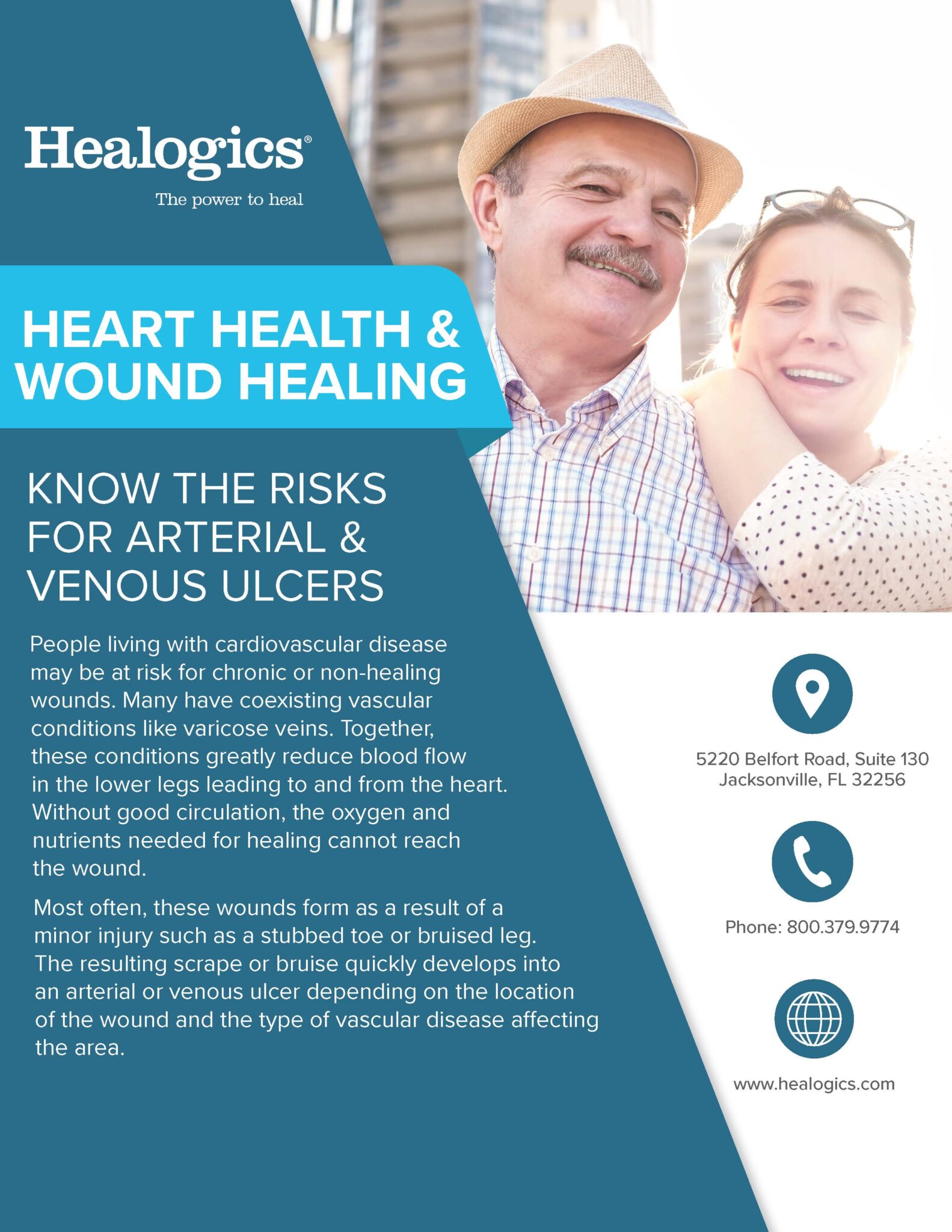 Advanced Wound Care Treatments
Learn more about the advanced wound care
treatments that can help chronic wounds heal faster.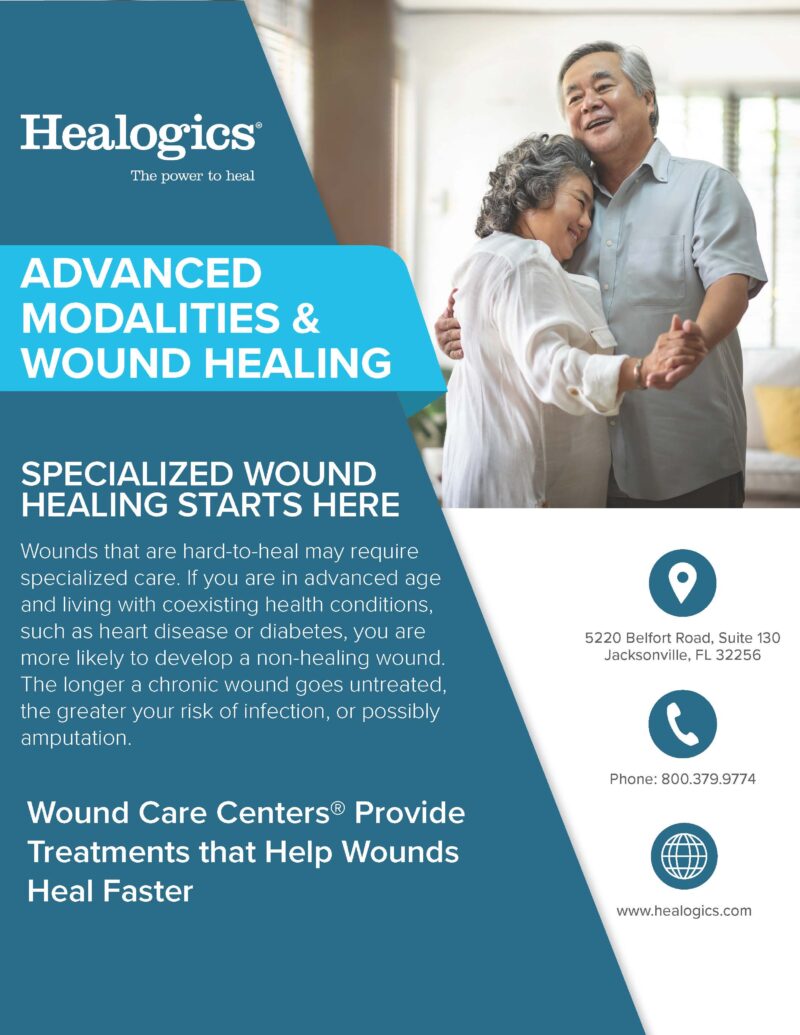 Wound Science Research Improving Healing Outcomes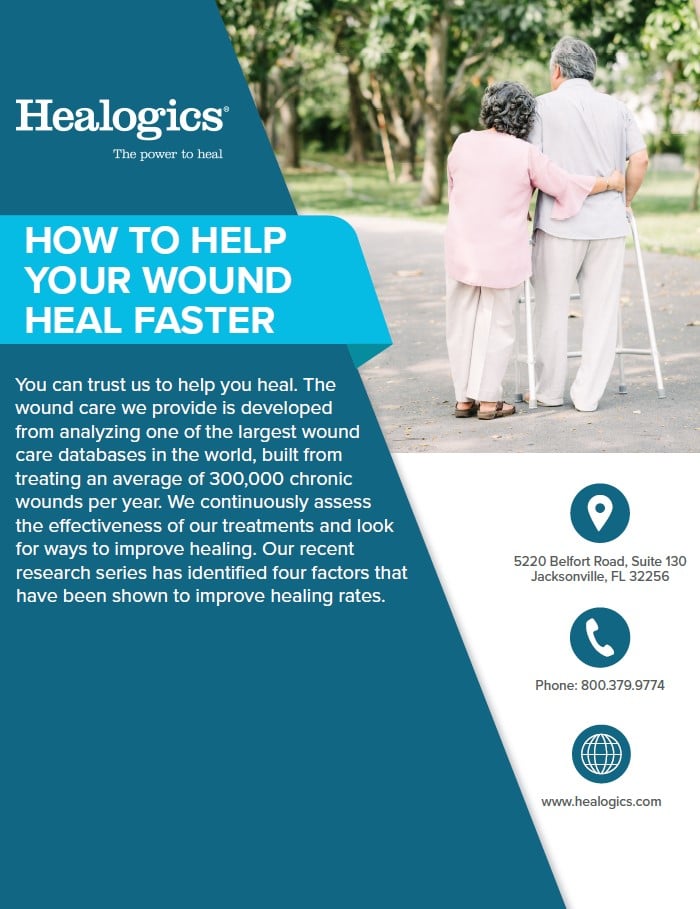 Healogics proprietary data, along with analysis of respected medical literature, has revealed four factors that affect healing across all stages. These four factors are: Follow Your Plan of Care, Check Your Healing Progress, Stay Committed and Involved and Utilize Advanced Wound Care Options When Indicated. You can read and download all four white papers
here
.
If you or a loved one are living with a coexisting condition you may be more likely to develop a chronic wound.
Start your journey to healing.
We partner with more than 600 hospitals nationwide to provide standard and advanced would care for patients with chronic, non-healing wounds. Find a Healogics Wound Care Center near you and get on the road to healing.
Enter your zip code or city and state below to see nearby locations.