AAWC HBO COVID Webinar Recap: The Effects of HBO Therapy on COVID Patients
Written by Healogics Chief Medical Officer, Dr. William Ennis.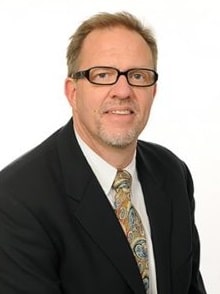 On Wednesday, April 29, 2020, the AAWC sponsored a one-hour webinar on the use of HBO therapy for patients with progressive hypoxia unresponsive to oxygen therapy. The webinar was hosted by Dr. Tom Serena, past president of AAWC and Dr. Kerry Thibodeaux from Opelousas Medical Center in Louisiana. As many of you know, interest in this subject started with a non-peer reviewed paper from Wuhan, China that described the use of HBO in treating symptomatic patients who were on a clinical trajectory to require intubation and mechanical ventilation. Since then, 4 clinical trials are underway with case-matched controls, but preliminary results have not yet been reported. Dr. Thibodeaux and Serena will be publishing a case next week on 5 patients treated and currently have 11 total patients that have received HBO. All patients have thus far improved and avoided intubation. Several have already been discharged home. HBO treatments ranged from 1 to as many as 9 dives with the treatment totals determined by patients being able to be weaned to under 50% FIO2 levels without tachypnea. These results are extremely encouraging and I applaud Dr. Thibodeaux and his entire staff for their dedication and accepting of personal risk to help those in desperate need.
It is important, however, to recognize some of the features of their practice and the logistics that led to making these results possible. First, the team and Dr. Thibodeaux have been at the center for over 25 years, have 6 monoplace chambers and have a cumulative experience of over 80,000 HBO treatments with an extremely safe track record. Second, the team currently treats inpatients and is well versed in critical care patient management. Third, the chambers and unit are on the same floor as the ICU, making transferring these sick patients logistically possible while limiting oxygen supplementation for a very short time and limiting staff and hospital exposure. Lastly, the clinical team met with security, housekeeping, administration and legal prior to initiating their protocol to ensure immediate terminal cleaning of the unit, the ICU room and the pathway between the two locations. In addition, they separated their non-covid HBO patients and treated them in the morning and treated COVID ICU patients all at the same time in the afternoon.
Healogics will be releasing a policy and letter of agreement for centers should they consider this treatment option. I want to emphasize the importance of having significant prior critical care and inpatient experience and that without proximity of the HBO chamber to the ICU, this would not be logistically possible.
We should all applaud the efforts of Dr. Thibodeaux and his brave team for making a difference and ensure that we have the skills, team, administrative support and chamber location, that could make embarking on a similar trial successful.
I will be following-up very soon with additional information relating to the COVID pandemic.
Thank you and be safe,
Bill Ennis, CMO Healogics