April is Foot Health Awareness Month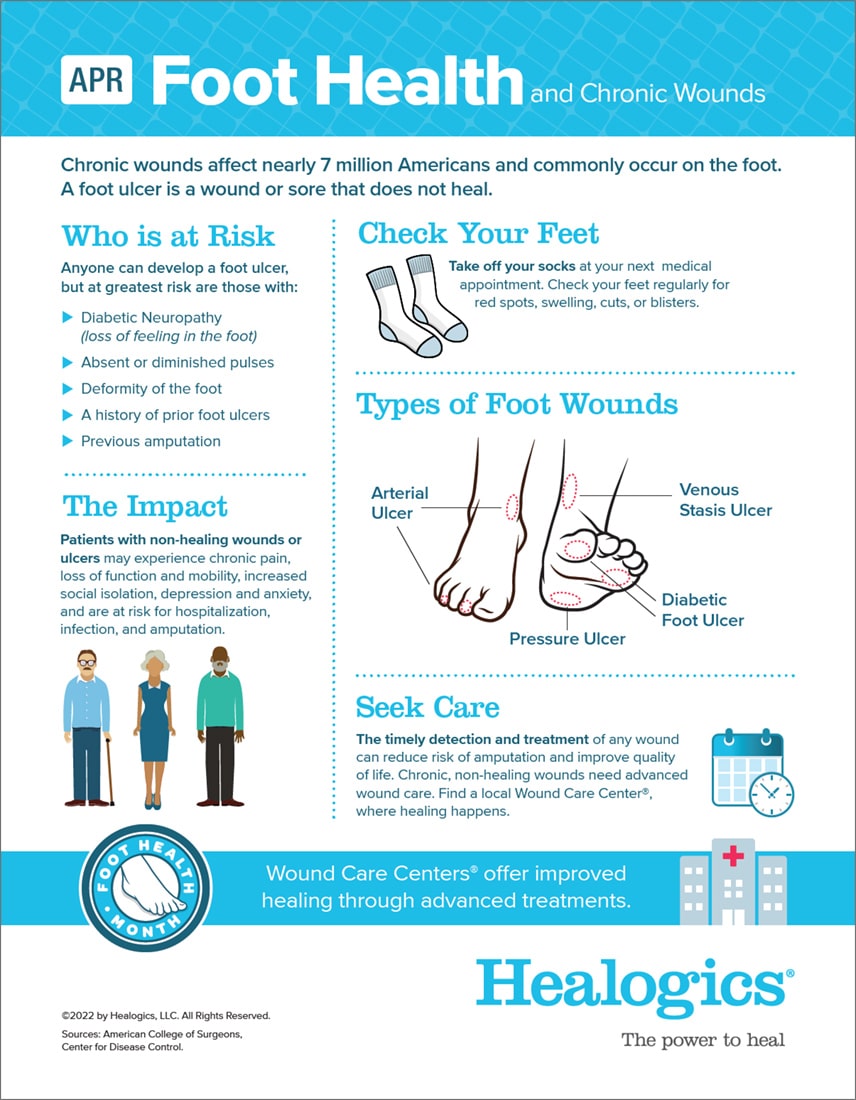 Nearly 7 million Americans are living with a chronic wound and more than 2 million people are struggling with a diabetic foot ulcer.
The foot and lower leg are common locations of sores, ulcers and chronic wounds. Anyone can have a wound or sore, but you are more likely to have a wound if:
You live with diabetes.
You have neuropathy or loss of feeling in the feet.
You have had previous ulcers or amputation.
Self-foot checks or examinations by a health care provider are essential to the early identification and treatment of non-healing foot wounds. For helpful foot care tips and to learn more, see the resources below.
Contributing Clinical Team
We are committed to use research to advance our understanding of diabetes as it relates to wound care and to continually improve treatment. Meet our contributing experts that are helping us spread the diabetes awareness message!
William Ennis, Do, MBA, MMM, CPE
Clinical Medical Officer
Carolyn Shinn, RN, BSN, CWS
VP, Clinical & Quality Process Excellence
Start your journey to healing.
We partner with more than 600 hospitals nationwide to provide standard and advanced would care for patients with chronic, non-healing wounds. Find a Healogics Wound Care Center near you and get on the road to healing.
Enter your zip code or city and state below to see nearby locations.