The Wound Care Specialist's Role in Treating Leg Edema
The Wound Care Specialist's Role in Treating Leg Edema

Wounds and edema are common conditions that are generally treated and studied separately. However, the two conditions regularly co-occur. A recent study in International Wound Journal found that about 13% of patients with chronic leg edema had related wounds.
Those who have not yet developed a wound are likely to develop one or more in the future. To prevent and treat these wounds, the first step is to adequately assess the causes of the swelling. The second is to partner early with a wound care specialist. They can implement evidence-based treatments that make an enormous difference in patient quality of life and well-being.
How edema causes wounds

The human body is built to allow fluid to leak out of blood vessels and into surrounding tissues. Most of that fluid gets reabsorbed into the capillaries, and the rest is absorbed by the lymphatic system. However, any imbalance in that system, such as disease, injury, or obstruction, can lead to edema.
Leg edema has many detrimental effects on patients' health and quality of life. The swelling starts as an uncomfortable condition and gets more painful throughout the day and over time. It often affects the way patients walk, making them shuffle or waddle. This can increase workload on the heart and create musculoskeletal issues. Altered gait also can impede the natural mechanism by which walking ejects fluids from the muscles in the calves. This can create a cycle of more and more fluid retention.
In addition to swelling, patients with leg edema often experience leakage of fluids and exudate through the skin. This is called lymphorrhea, sometimes referred to as weeping skin or leaking skin. This chronically wet skin can damage skin integrity and create wounds. The condition is:
Odorous, sometimes to an extent that embarrasses patients
Painful, like a chemical burn
Easily observable, as drips of exudate digest intact skin cells and form a teardrop shape
Wounds associated with leg edema can have serious medical consequences, including inflammatory processes and potential infection. And they often prevent patients from participating fully in life.
Understanding the etiology of leg edema
Merely dressing the skin to absorb fluid and prescribing a diuretic will not prevent this cascade of events. Proper management requires:
Thorough assessment of the cause of edema, which is essential to controlling swelling and wounds
Involvement of a wound care specialist who can offer evidence-based treatments based on the patient's individual needs
Understanding the etiology of edema is essential for effective treatment, but the differential diagnoses vary widely. To assess the cause, consider the following:
Medical history: History should include any changes in medications and recent injuries, surgeries, and medical interventions (for example, radiation). Also explore any relationship between swelling and either type of activity or time of day.
Location: Is edema in one leg or both legs? A single affected leg might indicate post-thrombotic syndrome, cellulitis, infection, lymphedema, trauma in the groin or pelvis, or a tumor. Swelling in both legs may indicate a cardiac, renal, or hepatic mechanism.
Timing: Is swelling acute or chronic? Acute swelling may be related to infection or injury, whereas chronic edema may involve the heart, liver, or kidneys.
Blood flow: Feel for a pulse to assess blood flow to the area, which can be challenging on swollen tissue.
Blood work: Obtain blood work, including tests for inflammatory markers, complete blood count, and metabolic profile.
Once you have an understanding of the causes of leg edema, consult with a wound care specialist.
Collaborate with a wound care specialist
Partnering with a wound care specialist can optimize outcomes for all patients with leg edema—not only those with existing wounds. They are experts in a variety of methods to alleviate edema and prevent and treat related wounds.
Wound care specialists may order several diagnostic tests to further explore contributing factors. This may include:
Dopplerultrasonography of the major arteries and veins
Blood work to explore infectious causes or markers of inflammation
Echocardiogram to confirm or rule out heart failure
Imaging studies of the leg, groin, abdomen, or pelvis to identify obstruction or outflow
Lymphoscintigraphy, a special type of nuclear medicine imaging of the lymphatic system
Sleep studies, because obstructive sleep apnea is often associated with leg edema
Venous reflex studies to determine whether vein backflow is worsening edema
The specialist can offer many specialized interventions to address edema and its causes, including:
Compression therapy, via wraps, pumps, manual lymphatic drainage, and manual massage-like methods
Mental health services to help patients emotionally cope with symptoms and adhere to treatment
Physical therapy led by professionals trained in methods that promote drainage
Advanced surgeries, such as lymph node transfer and lymphovenous bypass
Recommendations on over-the-counter oral supplements, such as horse chestnut seed extract, as there are no prescription options
Weight-loss counseling, bariatric surgery, and liposuction
To prevent and treat wounds related to leg edema, a wound care specialist may offer:
Barrier paste, a specially developed substance that protects the skin from lymphorrhea
Dressings that contain special polymers, are super-absorbent, and trap exudate away from the skin
Tissue excision and skin grafts
Proper assessment and early referral to wound care are effective, impactful ways to protect the overall well-being of your patients with leg edema.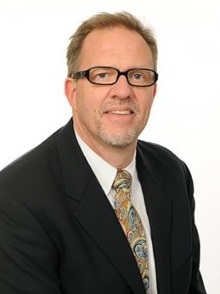 By William J. Ennis
William J. Ennis, DO, MBA, MMM, CPE, is chief medical officer of Healogics, the nation's leading provider of advanced wound care. He also serves as the Catherine and Francis Burzik Professor of Wound Healing and Tissue Repair and chief of the Section of Wound Healing at the University of Illinois at Chicago's Division of Vascular Surgery.