The Nation's Need for Wound Care Training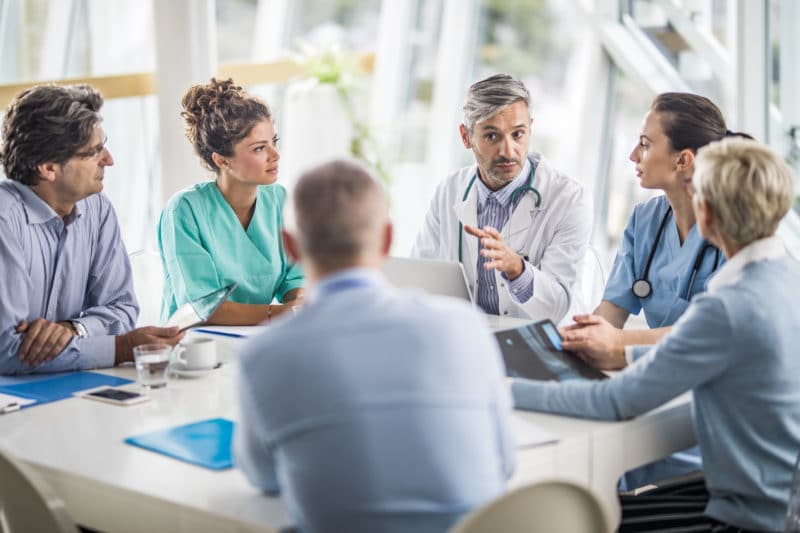 Seven million people in the United States have chronic wounds, and most are not getting the care they need. Many physicians who practice in specialties where wounds are common do not have the training necessary to manage their patients' non-healing wounds. And there simply aren't enough wound care specialists with the breadth and depth of expertise needed to manage this diverse and often complex patient population.
The reasons for the limited number of wound care specialists are varied. First, wound care has not been designated as a medical specialty despite meeting the key criteria. Second, many people, even those in medicine, don't understand the degree of medical management involved in healing chronic wounds. Third, training programs are relatively rare, and they vary in quality. Finally, not enough healthcare professionals have been exposed to the specialty. Therefore, they don't realize the importance of wound care or the benefits of working in the field.
Establishing a wound care specialty
Wound care is not yet designated as a medical specialty by the Accreditation Council for Graduate Medical Education. However, it meets the criteria often used to designate a specialty:
Chronic wounds are a recognized and prevalent health concern that affects a significant portion of the population.
Wound care has an extensive body of research, evidence, and literature.
The field covers a broad spectrum of disease entities but has enough direct content to qualify as an independent field of study.
A large number of healthcare providers are interested in the field and are currently practicing wound care.
The medical community must establish wound care as a specialty in order to create a formal process to recruit, train, and formally certify wound care specialists. This would lead to an academic curriculum and residency and fellowship training in wound healing, formally establishing the field and going a long way to meet the enormous need among patients.
Wound care specialists' scope of practice
Healing a chronic wound requires extensive medical management—not simply selecting some product to put on a wound. A wound care specialist often has to get to the root of the problem in a patient who has multiple complex comorbidities.
Furthermore, chronic wounds appear in a variety of chronic diseases, such as diabetes, hypertension, peripheral arterial disease, and connective tissue disease. Therefore, a wound care specialist must have working knowledge of many fields of study.
To cover the breadth of knowledge needed, the American College of Wound Healing and Tissue Repair fellowship programs include rotations in dermatology, rheumatology, geriatrics, orthopedics, vascular medicine, plastic surgery, infectious disease, and foot and ankle health, among others.
Why should I become a wound care specialist?
Wound care is particularly well suited to physicians who have completed residency in family medicine, internal medicine, or emergency medicine. The skill sets and knowledge base are similar, but wound care has several advantages over those fields:
Wound care involves a mix of medical decision-making and procedure-based work, such as debridements and skin grafts, making each day different.
The specialty allows you to spend time with and get to know a patient over a series of meaningful visits, as opposed to seeing one patient every 10–12 minutes in general medicine.
Reimbursement is strong in wound care, whereas it has dropped for family and general practitioners.
The field is growing rapidly with a vast population of patients who need care.
There are continuous advancements in treatments and technology, with extensive opportunities to learn and conduct research.
How to become a wound care specialist
Physicians may not choose to work in wound care simply because they aren't exposed to it. One survey found the average amount of time dedicated to wound care in four years of medical school is a paltry 7.2 hours. Another survey found only 15% of hospitals offer a wound care rotation during residency.
For those who are interested in learning more about wound care, there are several ways to seek training and certification. For example, various wound care societies offer training courses and exams for physicians and allied health professionals. But the programs vary widely in breadth, depth, and quality.
The American College of Wound Healing and Tissue Repair (ACWHTR) offers extensive training through a one-year fellowship. But that program has been somewhat slow to evolve and trains only 10 people per year because students must commit to an additional year of training on top of medical school and residency.
Other options are in development, including a partnership between ACWHTR and the American Society of Plastic Surgeons. The organizations plan to offer a one-year fellowship with a surgical track and a nonsurgical track. The model could be used to establish similar fellowships in other specialties in the future.
At Healogics, providers receive a hybrid of virtual and hands-on training. Topics include hyperbaric oxygen therapy, the etiology of wounds, essential steps for wound healing, reimbursement and coding, and clinical wound care skills. Each provider gets at least 45 hours of content, rotations, plus several days of mentoring before starting work at a Wound Care Center®.
Once at a center, our wound care specialists continue their education with Journal Clubs, lectures, and webinars. A wide network of professionals, including wound care nurses, regional medical directors, and associate medical directors, supports our providers. They can answer questions and consult on difficult cases.
Learn more about Healogics wound care specialist training.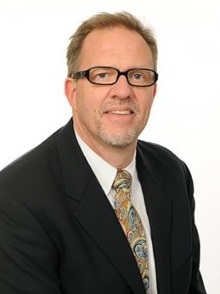 By William J. Ennis
William J. Ennis, DO, MBA, MMM, CPE, is chief medical officer of Healogics, the nation's leading provider of advanced wound care. He also serves as the Catherine and Francis Burzik Professor of Wound Healing and Tissue Repair and chief of the Section of Wound Healing at the University of Illinois at Chicago's Division of Vascular Surgery.