Our Keys to Healing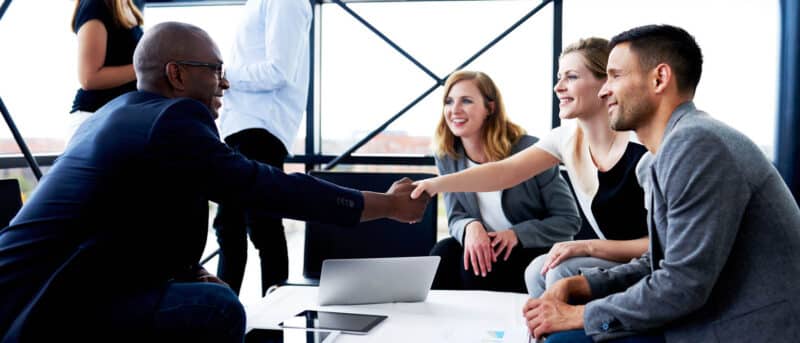 Meeting the needs of your community is exactly what your hospital aims to achieve. But does that effort also include those living with chronic wounds? Creating a strategic plan to best serve this population can be done with ease if you have the right partner.  
Through our four (4) key differentiators, Healogics is committed to empowering our partners with a strategic plan to heal their communities while driving growth and economic value in the advanced wound care space. 
Our Partnership Support
Hospitals working with outsourced wound care management organizations expect quality outcomes and patient satisfaction, while driving operational efficiencies and financial outcomes. Healogics not only meets those expectations but exceeds them starting with Our Wound Care Model Support, comprised of leading methods to reduce unwarranted variability in operational, clinical and financial results. 
Our Referral Development
To establish an effective relationship with a new hospital partner, Healogics first leverages proprietary analysis of the market and affiliated physicians to identify the physicians most likely to refer patients living with chronic wounds to an outpatient center. Combining our unique approach to the market with our refined Referral Development process, Healogics is able to effectively work with the relevant physician network to find more patients that need care. In doing so, this process ultimately generates financial success for the center while helping to heal as many community members as possible. 
Our Management Systems
Healogics recognizes that each hospital serves a unique patient population and uses data to understand its individual landscape. Our Management Systems are designed to further empower center leadership with insight into their programs' financial, clinical and operational metrics so they can confidently identify any procedural gaps, and quickly take action to improve performance. By analyzing the data received from more than 600 of our partners nationwide, our Calcutta℠ Report benchmarks results of Healogics current center partners to other similar centers and accurately projects opportunity.
Our Team of Experts
With over 25 years of experience, our leaders are continuously exploring how to maximize value. We approach our hospital relationships as unique partners, both driven to achieve a common set of results. By leveraging our proprietary management systems, referral development processes, and proven best practices, our leaders strive to successfully heal more patients living with chronic wounds.  
As your partner in wound care, our team of experts will constantly evaluate the data available and work to craft a strategy for continuous success within your hospital and your community. Simply put, our collective goal is to deliver growth and economic value through a more strategic and optimized process of teamwork, to ensure that your facility can find, treat, and heal as many patients living with wounds as possible. 
Partner With Us
Create a strategic partnership with Healogics and join our network of over 600 Wound Care Centers nationwide. Together we can optimize outcomes and improve health in the communities we serve.