Opening a Wound Care Center From Conception to Operation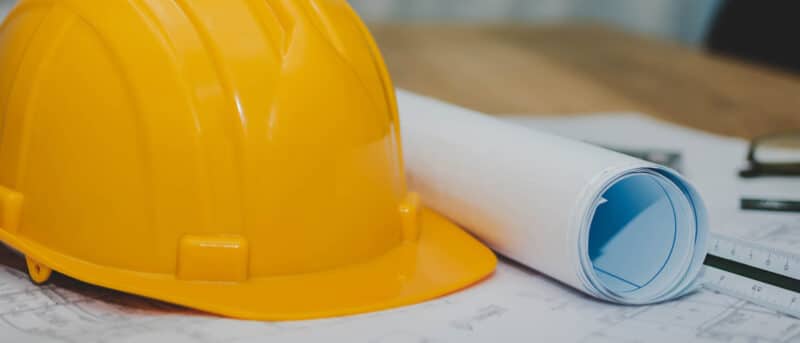 Today's Fast-Growing Need for Wound Care
Wound care has become a leading field of study since the chronic wound problem is only getting worse. Because of this, there is also a steady trend of hospitals looking to establish specialized Wound Care Centers® to treat this population with the most advanced wound care available.
Part of the Healogics® model assists in identifying at-risk patients already in your system, which allows for early intervention and preventive action. To ensure that your wound care program operates with optimal efficiency, your Center must be designed according to the needs of your community.
Having a thoughtful, coordinated execution plan can help alleviate any undue stress for your organization. Combine that with a dedicated team of implementation experts, and you have a simple recipe for a successful Center opening! Below are five phases of what to expect during the construction process of a new Wound Care Center®, with each plan carefully customized based on the unique needs of your community.
Phase 1: Choosing a Location
When considering either renovating an existing space or building out a new one, be sure to think about designing to your potential. Healogics assists our partners with comparing their hospital size and population characteristics with like facilities to provide insightful information on the number of treatment rooms or the number of HBO chambers to consider.
"It's also important to consider the population of the patients most likely to need wound care including seniors with multiple comorbidities or those with impaired mobility," says Healogics Senior Director of Facilities & Program Implementation Dale Sturms. "On average, patients have 3-4 simultaneous chronic conditions contributing to their risk of developing complex wounds."
Mr. Sturms has been involved in over 480 new Center openings since joining Healogics in 2003, working tirelessly to ensure a consistent and quality experience for all involved in each implementation. He also ensures partners think about the future during planning sessions, considering things such as:
Can the space accommodate the delivery and placement of HBO chambers weighing up to 3,500 lbs. each?
Is the location aligned with CMS reimbursement rules on or off campus?
Don't rule out having your Center on an upper floor, especially if there are elevators close by.
Will additional handicap parking spaces be needed?
Is there a covered patient drop-off at the building entrance? Consider those that may need extra time getting in and out of their vehicle, especially during inclement weather.
Is there patient wheelchair transport available?
Do you have visible signage to easily find your Center?
Healogics is proud to have a very experienced team of facility implementation project managers and a design services manager to help our partners choose the best options for their program, all while providing guidance on equipment and facility planning.
Once space alternatives are identified, our design services manager will create conceptual layouts that are intended to illustrate the efficient and best use of the space while minimizing buildout. Although not suitable for permitting or state review, the conceptual layout can provide a reasonable basis for the architect to start from.
Mr. Sturms adds, "In most cases, our hospital customers want the look and feel of their new Wound Care Center® to match the brand look and feel of their other facilities. During design, Healogics provides feedback that considers access, efficiency and patient privacy, all while creating a welcoming space for incoming patients."
Phase 2: Securing Proper Regulatory Approvals
Most states have some type of Certificate of Need program. Depending on your location, it's important to understand what type of facilities and activities are regulated under your new Wound Care program, as these factors vary from state to state.
Many states require plan review at the state level by the Department of Health or equivalent agency to ensure compliance with state-adopted regulations such as:
NFPA 101 – Life Safety Code, NFPA 99 – Healthcare Facilities Code and others
Guidelines for the Design and Construction of Hospitals and Outpatient Facilities
State adopted building code
Although Healogics does not complete or submit any of your state's required submissions, our team of experts is more than willing to assist in providing data to support your Certificate of Need. Most forms necessary to have before starting construction can be located on your state's website, or the hospital architect should have familiarity with these requirements.
Phase 3: Begin Construction
As with any large project, it is imperative to set reasonable expectations. Just like we've seen with microchips and baby formula, goods take longer to deliver due to supply chain disruptions and may come with a steeper price tag. New hospital partners should anticipate longer lead times on equipment needed in the new Center. Recently, we've seen items such as handwashing sinks, electrical panels and door frames on back-order. In today's economy, the costs of goods and freight have risen sharply, so be aware that an original project quote of 4-6 months ago might not be as accurate when you are ready to release the contract.
Phase 4: Installation & Finalization
Many hospitals may not have opened a new service line in quite some time. Or perhaps there wasn't a need to integrate a new service line with their existing or complementary services. In short, it's not easy to take that first step. That's why we have experienced program implementation project managers available to assist.
Healogics uses a comprehensive implementation checklist with approximately 500-line items to review for each new project. Our checklist helps us understand how your hospital's infrastructure functions and then identifies activities to seamlessly integrate the new wound care service into your full spectrum of operations.
Furnishing a new hospital department also requires a lot of attention to detail. We use a comprehensive new Center outfitting resource that considers everything from surgical instruments to advanced dressings and equipment, ensuring your new Wound Care Center® is ready to go on day one!
Phase 5: Opening Day & Beyond
Many of your new patients will come to your Center after multiple failed attempts at healing with other providers. They may feel frustrated, ashamed or defeated when they finally get the courage to seek care through your Wound Care Center®. Providing transparency throughout the patient's journey can help establish trust and offers extra encouragement needed to give healing another try.
Showing compassion with a human touch is what most are looking for in their time of need. Ease your patient's concerns by reminding them that your wound care program is uniquely designed to provide each patient with specialized care and an exceptional experience. That simple phrase can let them know what to expect throughout their treatment.
As your patients heal, celebrate them for their success in the program. Don't forget to celebrate yourselves for successfully offering a brand-new wound care service line. And if down the road, should you decide to expand or relocate your successful Wound Care Center®, this same team of experts will be there, ready to assist you!
Partner With Us
Join our Healogics network of over 600 Wound Care Centers nationwide. Together we can optimize outcomes and improve health in the communities we serve.