Improving Outcomes in Diabetes Wound Care After COVID-19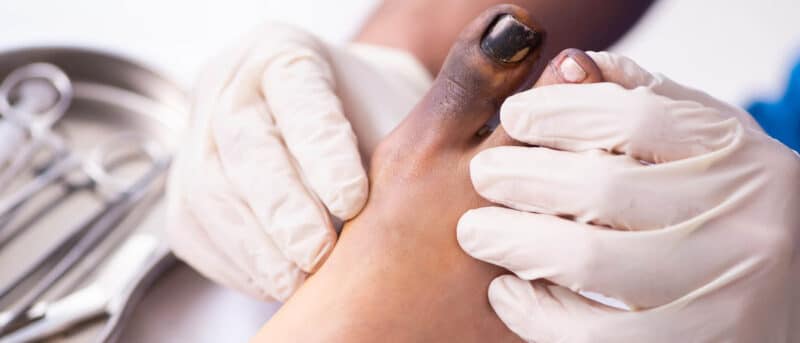 Research and overwhelming anecdotal experiences demonstrate that many people avoided or delayed medical care during the COVID-19 pandemic. More than half of patients who delayed care also reported negative health consequences. Now, with the pandemic declining, many are still hesitant to come to clinics. They're frequently putting off health screenings, and they're often not seeking proper follow-up for chronic conditions.  
All of these factors have created a secondary health crisis. We see spikes in advanced diseases such as cancer and late complications of chronic conditions that could have been prevented. One area of particular urgency is non-healing wounds in patients with diabetes. 
Adding to the problem, we have all become overly reliant on telehealth. Virtual visits offer many benefits, such as convenience and access to care. However, they cannot entirely replace in-person evaluations. This is especially true in diabetic patients, who need regular foot exams to prevent diabetic foot ulcers from becoming life- or limb-threatening. 
As healthcare providers, we must ease patients' fears about in-person care, and take action to overcome the limitations of telemedicine. For patients with diabetes, these steps can help prevent amputation and mortality. 
COVID-19 Increased Amputation Rates
Diabetic foot ulcers are common and can have dire consequences.  
About 25% of people with diabetes will develop a foot wound at some point. 

 

Of those, 50% will develop some form of infection. 

 

Furthermore, 85% to 90% of amputations result from an infected wound. 

 

In patients with a lower-body amputation, five-year mortality is 40% to 50% or more. 

 
Therefore, it's critical to identify foot ulcers early and promptly initiate proactive care with a wound care specialist. 
Pre-pandemic, many patients with diabetes attended regular in-person appointments as often as weekly or monthly. However, clinician reports and emerging statistics indicate that a significant number of patients with diabetes delayed follow-up appointments due to COVID-19. 
In addition, amputation rates increased during the COVID-19 pandemic—and they have not dropped since then. During the height of the pandemic, some attributed the higher rate of amputations to COVID-related hypercoagulopathy (or excessive blood clotting). But the curve has not come down with the decreased number of COVID cases. It follows that many amputations may be attributed instead to continued delays in proper wound assessment and follow-up. 
We must encourage patients to continue in-person evaluations so that we can assess skin integrity on the feet. This is proven to identify wounds early, prevent serious complications, and avoid emergency department visits and hospitalizations. 
Reassure Your Patients that Healthcare Environments Are Safe
There may be a general sense that the worst of the pandemic is behind us. Although COVID-19 cases have declined, many patients still worry about contracting the SARS-COV-2 virus if they visit medical facilities. We must reassure patients that clinics are safer than ever—and far safer than other places they visit daily. Partly due to COVID-19, medical facilities have adopted even more stringent policies to protect team members and patients. Examples include masking, social distancing in waiting rooms, enhanced disinfecting protocols, temperature checks, and more.  
We must continually emphasize that delaying care can pose serious health risks. 
If You Must Use Telehealth for Diabetic Patients, Ask Key Questions
Post-pandemic, primary care providers (PCPs) are using telemedicine much more often, including for diabetes follow-up. During short virtual visits with diabetic patients, PCPs must focus on blood glucose and medication management. But they also should triage for wounds and healing, particularly because virtual visits limit visual examination of the feet. 
If and when you use telemedicine to follow up with your diabetic patients, remember to focus on foot care. Include one or more questions to explore this vital but often overlooked topic. Ask your patients living with diabetes: 
Have you or a family member evaluated the skin on your feet, toes, and legs in the past week? If not, when is the last time you've done it?

 

Do you understand the importance of examining your feet to look for diabetic ulcers? 

 

Have you noticed any calluses, lesions, wounds, cuts, or drainage in your sock?

 

Have you had a non-healing wound or amputation before?

 
It's important to remember that many living with diabetes have neuropathy and numbness in their feet. So asking whether their feet hurt doesn't always provide helpful information. And many diabetic patients cannot rely on self-inspection because of retinopathy and vision loss. So it's essential to mention inspection by family members. 
Don't Just Refer Your Patient to a Wound Care Specialist—See It Through
Patients with non-healing wounds achieve better outcomes if they are successfully referred to a Wound Care Center® in time. Although referrals to Wound Care Centers are relatively high, getting patients into the Center can be a challenge from their perspective. 
This can be as simple as placing a call to the Wound Care Center. When you provide the patient's name and contact information, the Wound Care Center can conduct outreach and assist with navigation. This direct connectivity often prompts timely follow-up and wound care, as opposed to months of delay and worse outcomes. 
You can use this simple tactic whether you work in primary care, an emergency department, an urgent care center, or a long-term care facility.  
Conclusion
It may take several years to understand the impact COVID-19 has had on various aspects of healthcare. But it's clear now that those living with diabetes are suffering worse outcomes due to delays in care. You can help them with simple steps: 
Reassure your patients that medical facilities are safer than ever. 

 

Ask one or two pointed questions about foot health and skin integrity, even if you're delivering care virtually. 

 

Refer anyone with a non-healing wound to a Wound Care Center, then call to help ensure follow-up.

 
To learn more about diabetes and wound healing, visit https://www.healogics.com/diabetic-wound-healing/.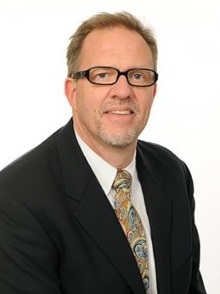 By William J. Ennis
William J. Ennis, DO, MBA, MMM, CPE, is chief medical officer of Healogics, the nation's leading provider of advanced wound care. He also serves as the Catherine and Francis Burzik Professor of Wound Healing and Tissue Repair and chief of the Section of Wound Healing at the University of Illinois at Chicago's Division of Vascular Surgery.