Honoring Prestigious Excellence: Mary Brown, RN, BSN, CWCN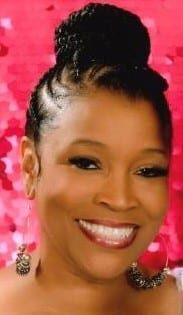 We are thrilled to announce that Mary Brown, RN, BSN, CWCN; Program Director at the Advanced Wound Care Center at Hillcrest Hospital South, has been named a 2023 Honoree for "The Great 100 Nurses Celebration of Oklahoma." This prestigious award recognizes Mary's unwavering compassion, valuable contributions to the nursing profession, and dedication to mentoring fellow nurses over her accomplished career.
Mary has been an invaluable member of the Healogics team since 2014, tirelessly providing exceptional wound care to every patient. Her passion and dedication to achieving optimal outcomes for her patients is unparalleled and has positively impacted countless lives. Please take a moment to read her insightful responses to our questions below, as they shed light on her remarkable journey in the field of nursing.
On what inspired her to become a nurse, Mary shared:

Without a doubt, it was because of my dad. He taught me great respect for registered nurses from a very young age. As a teen, he suffered a car accident resulting in severe burns over 70% of his body. Due to this, he required extensive wound care for months. His physicians did not expect him to live…but he did!
As children, my sister and I often heard the stories of the kind, loving nurses that cared for him and inspired him to live. He says these nurses saved his life. Hearing these stories inspired me at a very early age. I knew that I wanted to be a nurse to provide the same care, hope, and inspiration to my patients.
Because of my dad's personal experience, I have seen first-hand the power of healing that can come from effective wound care provided with kindness and compassion. I am proud to provide the same care to the patients I serve every day.
When we asked what she loves most about working in wound care, Mary responded:
My absolute favorite part of wound care is the celebrations. Nothing makes me happier than celebrating healing milestones with my patients. Some people come to us without hope. To celebrate a healed wound and help a patient avoid amputation is an absolute honor.
I love seeing my patients blossom into the active, outgoing social people they used to be. When patients come to our center in wheelchairs and are able to stand and walk out the door, that is the best thing about what I do every day.
When it comes to our patients, we are "all hands on deck" at Healogics. When you encounter a problem or have a specific need, we have the resources to make a difference. Scientific and clinical research, as well as an internal culture of support, is what I love about Healogics.
I am inspired by our many dedicated nurses and physicians who show up every day and give 100% to our patients despite their own personal circumstances. Our job is not easy, but what we do is vital!
Mary shared the most rewarding and challenging aspects of nursing:
I once had a patient who used a wheelchair with a below-the-knee amputation come to our clinic for a wound on his stump. His goal was to heal his wound, get fitted for a prosthesis, and walk. One day I received a call to come to the front office. There was a nicely dressed gentleman standing there to see me. I didn't recognize him at first, but it was him. His wound was healed, he was wearing his prosthesis, and he looked at me and said, "I just wanted you to have a chance to see me walk." A priceless moment.
For me, the most challenging part of nursing is wanting to do more. Every day I see patients with specific needs and barriers to care that I cannot personally remove. Finding the resources and outlets to meet their specific needs can often present a challenge.
What does it mean to you to be a "The Great 100 Nurses Celebration of Oklahoma Honoree?"
It's a great honor for me to receive this award. Our hospital's nominees for Great 100 all came from within our facility. This was an honor for me as a contract team member at the hospital to see that they truly view me as part of the Hillcrest family!
When not providing patient care, Mary enjoys working with her family at their "Get Toasted" food truck. Mary, her husband, and four children travel around Tulsa, OK, and the surrounding communities to serve her family's secret French toast recipe in a variety of delicious ways.
Thank you to Mary for all she does in her community, the Wound Care Center, and beyond. We are proud of her and are excited to congratulate her on this achievement.